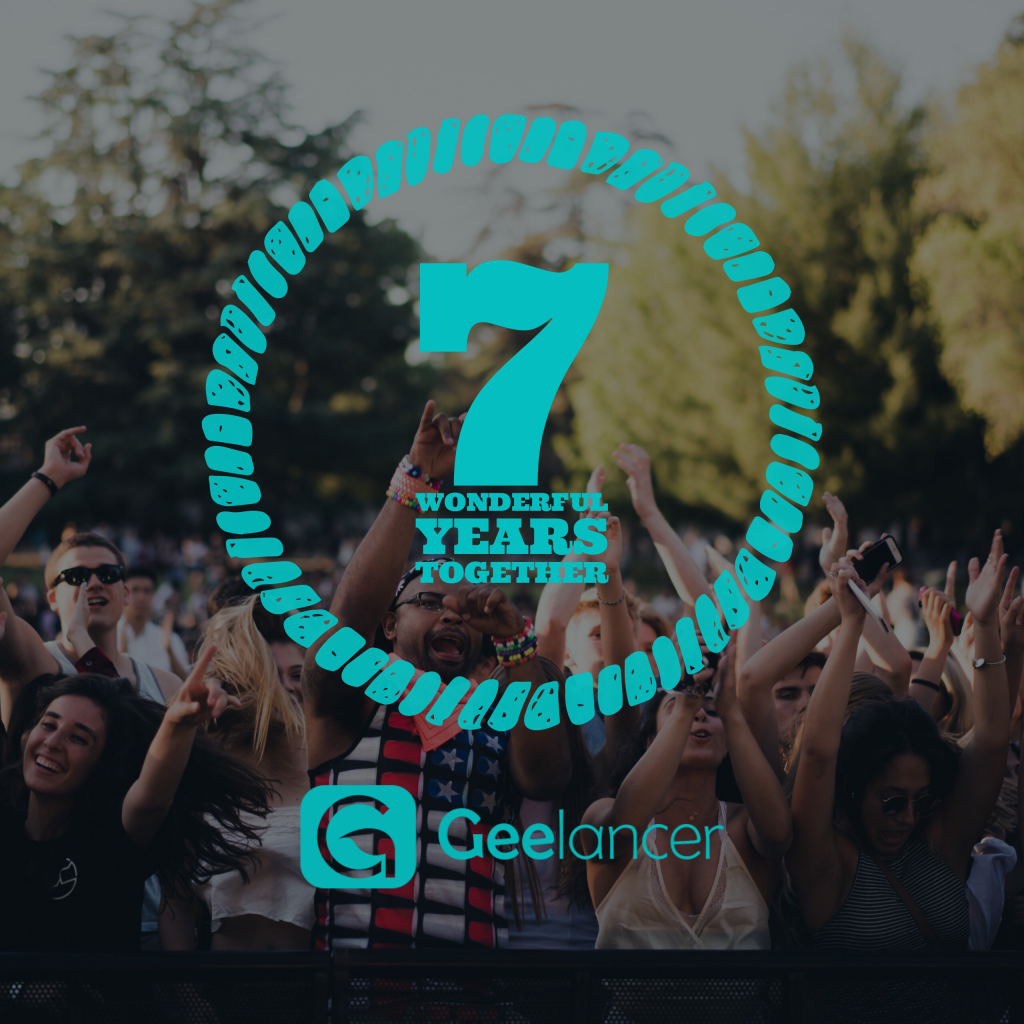 We celebrate 7th #bday! We have spent 7 wonderful years together. Our community has grown to huge 12.000 designers from all around the region. Hundreds of clients, big and small, placed trust in our designers and our Geelancer online design marketplace platform. There are more then 60.000 ideas presented on design contests, and almost 5 milion serbian dinars are payed out to designers. And we do not intend to stop. We are going full global. Soon.
To celebrate this huge numbers, we are giving our clients 30% off on all design contests, all week long! Promo code #SLAVIMOGEE 
 Create design contests now HERE and you will get +200 ideas from which you choose the best one!
Thank you for believing in us and for all your kind support!